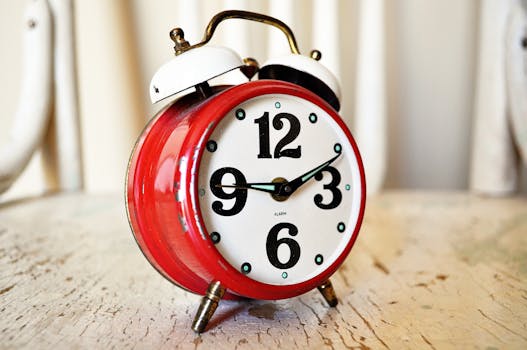 Do you ever feel pressured by too little time? Does the day spiral out into endless to do lists, and at nighttime you wonder where all the spare minutes and hours have gone?
Surely all of us have had this experience. Where does this idea of time scarcity come from?
Probably it's in the ether; we're such a hurry-up society. And there are so many things to attend to! When I'm feeling frustrated by too little time and not sure which direction to go, I can remember that time is like a bank account. Each day I'm given 24 hours to use as I wish. Just as I need to pay bills with money in the bank, my time account must be doled out. Essentials such as eating, sleeping, keeping a household running, going to work, exercising, and spiritual time come first. What's really important right now? I can ask myself as I go through the day.
Remembering that I have a choice in each moment how I will use my time brings me back to the present. If I need to buy groceries, clean the house or put gas in the car, I can deliberately choose to enjoy those activities. Or I can rush through them, hoping to get onto something more 'fun.'
'After enlightenment, the laundry,' it's said, and while daily life is not always exciting, it's where most of us are, most of the time. Relaxing into the rhythm of the day removes the time pressure. And somehow, I seem to get to those fun projects much more quickly!
Exercise: This is a great one to do every night for a week. Take ten minutes and write a time sheet for your day, as if you were an employer and were being paid by the hour. Are there any sneaky time wasters? How much time did you spend on what you enjoy? Did you enjoy the activities you spent time on? Are there areas you would change or eliminate?