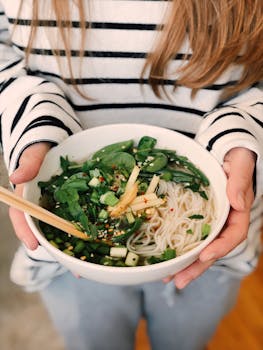 A friend of mine likes to spend 'therapy time' in the kitchen, cooking up big healthy pots of soup. She calls it 'love in a bowl.' Her from-scratch recipes are frozen and stored. When friends and family come to visit they receive a kind word, a listening ear, and a steaming bowl of homemade soup.
Making something from scratch, whether it's a pot of soup, a homemade scarf, or a batch of cookies, is an excellent way to spread a little cheer during the winter season. Giving away your bounty to neighbors, family or the local shelter or food pantry, nourishes the soul.
Exercise: What do you enjoy giving away? Write about an experience you had giving your time, talents or homemade creations.