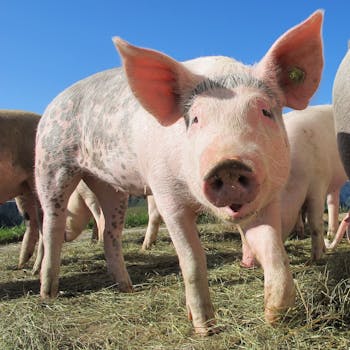 'I am fond of pigs. Dogs look up to us. Cats look down on us. Pigs treat us as equals.' – Winston Churchill
March 1 is National Pig Day in the United States, a day dedicated to that often overlooked animal, the humble oinker. Created by two teachers in the 1980s, this is a day of pig festivals, celebrations and pig-themed barbecues throughout the Midwest and other parts of the country.
Want to celebrate? Hold a 'pig party' with pink punch and pork on the menu, and tie a pink ribbon around that tree in the front yard.
2019 is also Year of the Pig, according to the Chinese zodiac. Those born this year, and each 12 years preceding, are thought to be diligent, loyal, compassionate and generous of heart. They are naïve, however, and tend to over trust. Pig people are 'finishers,' who will see a project through to the end. Henry Ford (1863), Ronald Reagan (1911) and Hilary Clinton (1947) were all born in the Year of the Pig.
Exercise: Farmers, vets and others who work with pigs know they are highly intelligent and sensitive animals, a fact which surprises some people. Choose a positive trait that you have that would surprise others, and write a page about it.